Today marks your jump on the week.
In a news-driven world…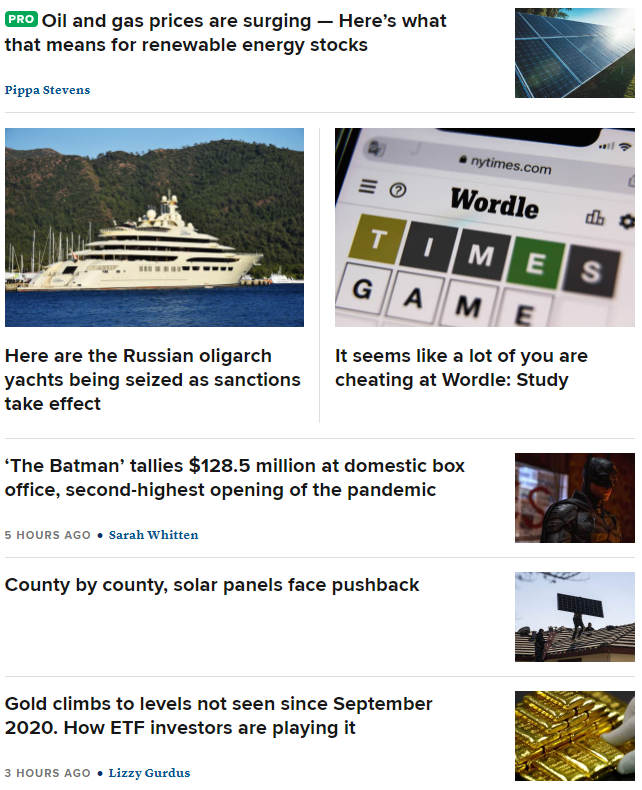 …you want to filter out the noise and focus on the sound.
The same is true with trading – regardless of your experience.
A K.I.S.S. approach comes with instant benefits.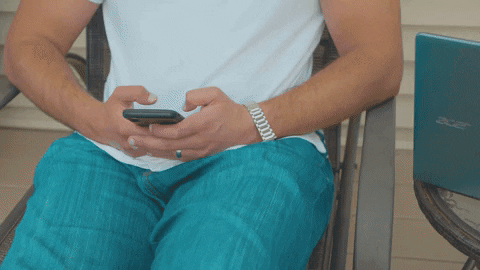 Turning complexity into complete simplicity is how people like you can revolutionize your trading with Market Navigator trades of the day.
So, let's dive right into it…
Starting with a topic some folks don't want to talk about; the skyrocketing price of gas.
There's more to this story than paying at the pump.
This directly relates to the behavior of the SPDR S&P 500 ETF (SPY)…
Because many SPY components are some of the most profitable energy companies in the world.
Take Chevron, for example.
Or Exxon Mobil.
Or Phillips 66…
These are just a few household names that influence SPY's price action.
Even in a world of conflict and overpriced consumer essentials…
This is yet another reason why Market Navigator trades of the day have no competition.
With nearly every single market-moving catalyst that happens, SPY is there to react to it – with balance.
You don't care about pink sheets or financial media.
You care about high-conviction, highly-liquid stock options on the world's most powerful financial instrument in the S&P 500.
And that's how Market Navigator works.
Better yet – members know my mega-detailed trading plan and precise trade of the day at 9 am ET.
Because I want to give you a head start on the market.
Then, we hop into my new live trading room…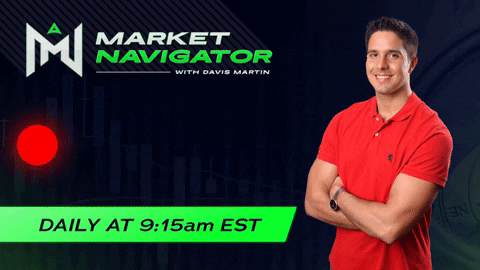 Because I want to teach you how and why I make trades of the day.
And provide real-time trade alerts.
That's what you want.
Someone who puts their money with their mouth is.
If you're scrambling through social media looking for hot stock picks, it's time you realign.
I've been where you might be.
And, honestly, it sucks.
There's no better way to structure your trading than with Market Navigator with trades of the day – mark my words.
While today's economic calendar is low-impact…

I'm positive Thursday's CPI numbers will make for a fun week in the market.
CPI stands for consumer price index.
It's an instrument that measures inflation.
And as you may be aware, inflation is "kind of a big deal" right now.
Catalysts aside, let's dive into the technicals.
We'll focus on SPY's weekly chart; today's chart of the day.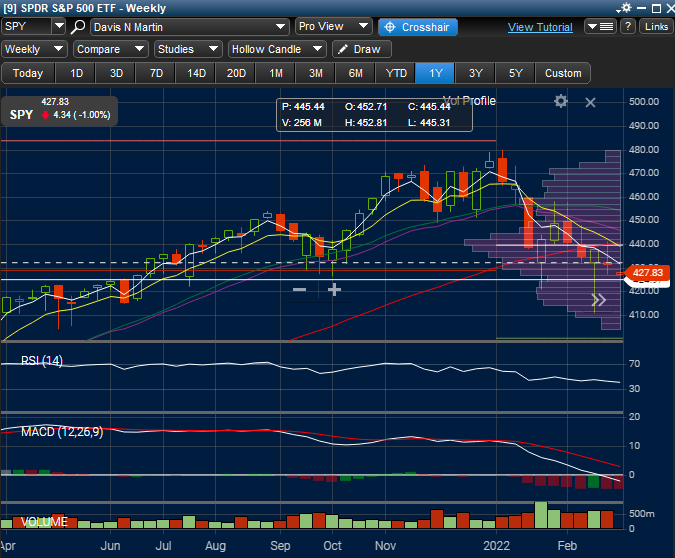 Here's what you need to know:
SPY is trading just above a critical support level at $425 per share.
If SPY bounces off this level, a rally back to $440 is possible.
If SPY breaks down further from here, a re-test of the lower $400 per share area is possible.
On a final note, I'll take this opportunity to congratulate new members.
You've made an excellent decision in your new Market Navigator membership.
You're in a great place.
You're with a teacher who dedicates themself to your success…
…and supports you from start-to-finish.
Keep your eyes out for daily trades of the day.
And you can always reach out to me with any questions.
Think simple,